Harvard Business School 3rd Annual Investment Strategies Competition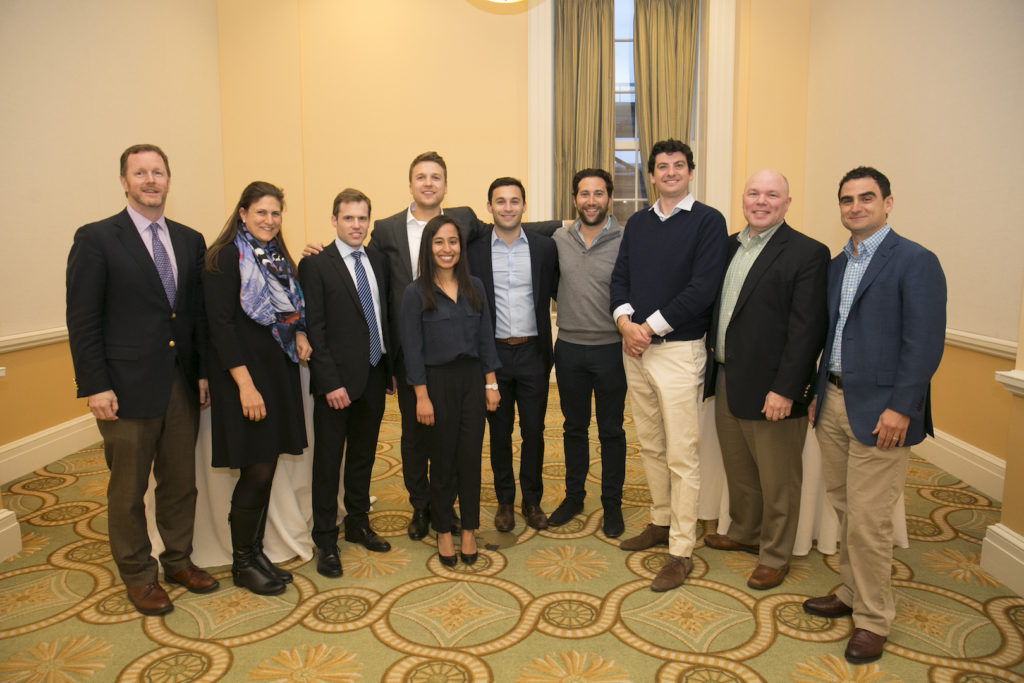 Important Dates
Introduction
Rules
Judgment Criteria
Suggested Content of Entries
2018 Judges
Past Winners
Contact
Important Dates
December 5th at 5pm in Mellon Lounge – 3rd Annual Investment Strategies Kick-Off Event! Please join Colin Campbell, Managing Director of Partner Investment at Bain Capital, and Professor Sara Fleiss for a fireside chat. Colin will discuss the process of identifying opportunities and new investment strategies. We will kick-off the 3rd annual Investment Strategies Competition. For more information on the competition or this event please reach out to Sara Fleiss (sfleiss@hbs.edu) or Eliza Lewis (elewis@hbs.edu).
February 27th – Written Submission Due
March 27th – Presentation Due
April 4th in Aldrich 107 – Competition Finale, Reception will be held in Mellon Lounge
Introduction
Over the last several decades the global investment industry has seen a significant increase in competition. There has been a meaningful increase in the number of firms and amount of capital pursuing certain investment strategies such as private equity, public equity hedge fund, and illiquid real assets. Indeed, many of these "alternative" investment strategies have now become mainstream for most institutional investors.
The Harvard Business School Investment Strategy Competition was founded in 2016 by HBS professors and certain institutional investors to create an educational competition for intellectually curious students interested in investing who want to explore and develop a novel investment strategy.
The competition is judged by representatives from large institutional investment firms, private family offices, leading college endowments, and HBS instructors. Finalists pitch their investment strategy to a panel of judges who manage or advise substantial amounts of capital. For those students that want to pursue their strategy post-graduation, these investors may be interested in backing your investment strategy.
First prize is $10,000, second prize is $5,000, and the finalists receive $1,000.
Rules
While the competition is meant primarily to current HBS students, any current Harvard University student may submit an entry.
Teams may include up to 3 students.
There are 2 rounds to the 2017-18 competition per the schedule below. Approximately 5 First Round entries will invited to submit a Final Round entry, which includes both a detailed written component and a live presentation.

First Round: Minimum 2-page summary, Due: 2/27/2018
Final Round:

Written submission 5-page memo + any exhibits, Due: 3/27/2018
Presentation 20-minute presentation, Due: 3/27/2018

Prizes

1st place = $10,000
2nd place = $5,000
Finalists = $1,000 (3)

All decisions by the judges are final.
Judgment Criteria (Total of 100 points)
Overall quality of entry (written and presentation). 30 points.

Are the memos and presentation slides clear and convincing?
Does the entry address the key issues for this investment strategy?
Is it obvious the entrant put significant effort into their entry?

Novelty of strategy. 30 points.

Is this a new investment strategy?
How widely / narrowly penetrated is this strategy by institutional investors?
How clever and unique is this investment strategy, or others also had a similar insight?

Attraction of strategy as an investment. 30 points. Risk/reward

How compelling (or not) is the investment strategy, all in?
How does the risk/reward compare to other available investment strategies?
How interesting is the return given the illiquidity and complexity (if any) for accessing this investment strategy?

Real-world feasibility. 10 points.

How easily can this investment strategy actually be implemented in the real world?
How scalable (or not) is this investment strategy in the real world?
Suggested Content of Entries
First Round Entry. 2-page summary memo.

Describe investment strategy

What asset or instrument is being invested in or traded?
How will you identify specific assets or instruments to invest in?
What is the expected range of hold periods for this strategy?
What is the range of expected investment returns, with what (approximate) probabilities?
What is the range of expected risk for this strategy?
How did you come up with this idea?
Have you invested or traded in this strategy before?

Competitiveness of your strategy

Is this idea being pursued presently and by whom?
What will your "edge" be in implementing this strategy? How will you be different from (and similar to) others pursuing this strategy?
How much capital can be deployed into your strategy, over what time period?

Real-world implementation

How many people are needed to implement this strategy?
How will you source transactions?
What other resources are needed to implement your strategy?
How much capital can you deploy into the strategy and over what time frame?

Final Round Entry. Approximately 5-page memo + exhibits.

Expand on your first round entry with more details, data, or examples.
Describe a representative transaction or trade(s) in detail.
The more data and research included, the more convincing your entry can be.
Include exhibits, charts, or return sensitivity matrices to summarize the investment strategy.
2018 Judges: to be determined
Past HBS Investment Strategy Competition Winners
| | | |
| --- | --- | --- |
| Year | Place | Name |
| 2015-16 | 1st | Ishaan Mittal, Abhinav Sharman |
|   | 2nd | Matthew Lee |
| 2016-17 | 1st | Michael Davidov |
|   | 2nd-tie | Matt Sussman, Pallavi Thatai |
Contact Info
Please reach out at any point to set up a time to speak about your idea and the competition:
Sara Fleiss –sfleiss@hbs.edu  Eliza Lewis – elewis@hsb.edu